Wallet-sized convenience
Because arrhythmias don't wait for the doctor's office, we created a portable, durable personal EKG that goes anywhere you go. KardiaMobile Card is as thin and light as a standard credit card and has been tested to withstand water, wear and tear. Keep it in your wallet so you always have it on hand, whether you're going for coffee or running errands.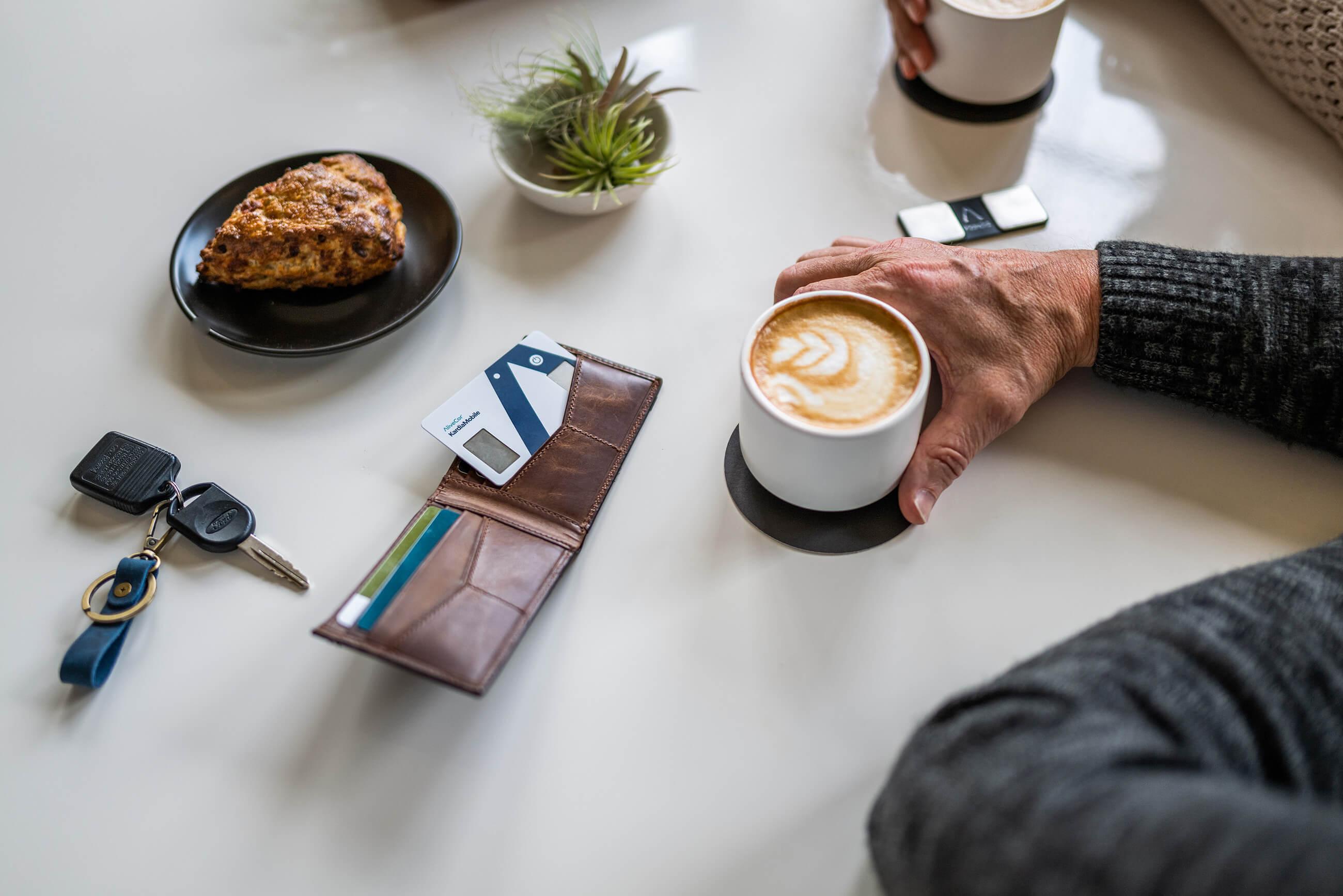 KardiaMobile Card is our most advanced single-lead EKG device that records an accurate, medical-grade EKG in seconds.
Bluetooth enabled
Durability you can rely on
Clinically validated technology
Compatible with most smartphones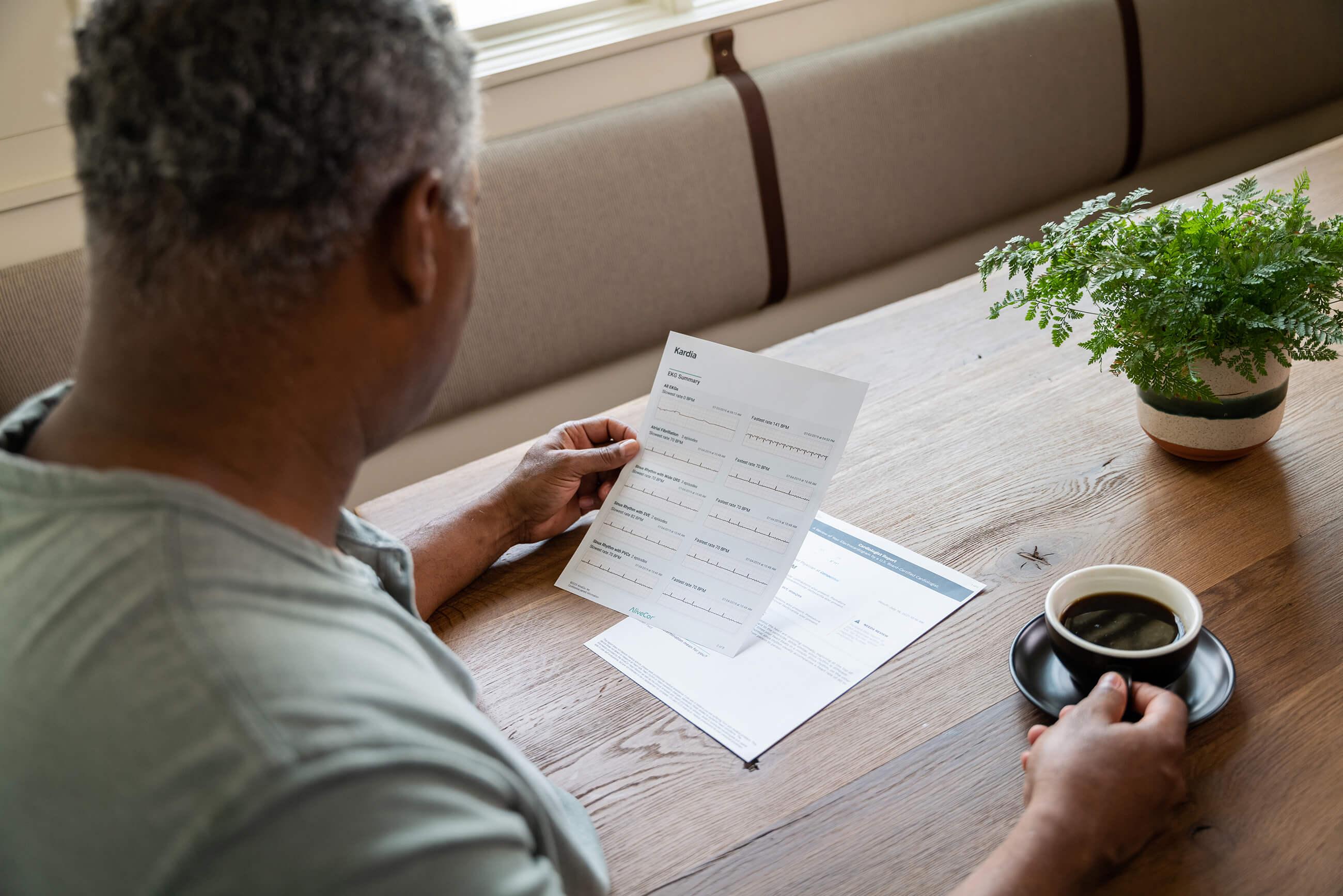 KardiaCare. A membership like no other.
Get more knowledge, more power, and more support with a KardiaCare membership. Enjoy exclusive features that provide deeper, more personalized insights about your heart so you can take control of your heart health from anywhere.
Advanced Determinations
Detect six of the most common arrhythmias, with access to our advanced algorithm that analyzes your EKG with our most accurate technology.†
Clinician Reviews
Have your EKG reviewed by a board-certified cardiologist every 90 days.
Summary Report
Generate a report that summarizes your heart data. Share it with your doctor or use it to track your heart health over time.
Unlimited Cloud Storage and Security
Get unlimited storage of all your EKG and health data in our certified secure cloud platform. Plus access your data from any device, any time.
†This feature is only available with a Kardia device.
Accurate EKG results in seconds
KardiaMobile Card is an FDA-cleared personal EKG that can detect up to six of the most common arrhythmias. Using clinically validated EKG technology, you'll get an accurate analysis of your heart rhythm with every recording in just 30 seconds.
Sinus Rhythm with Wide QRS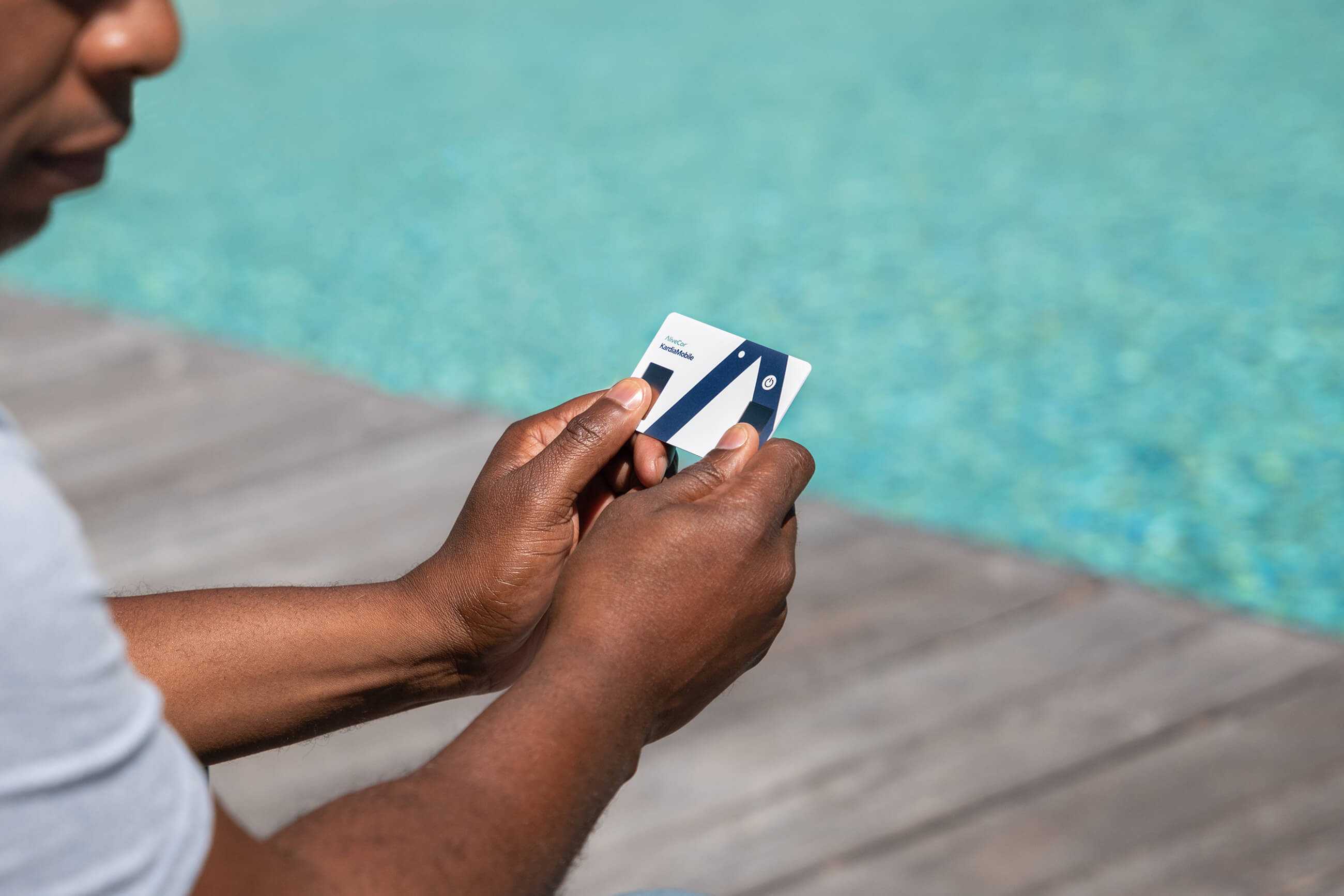 Bluetooth enabled, no WiFi required
KardiaMobile Card uses Bluetooth technology to connect to your phone and record medical-grade EKGs. That means there's no WiFi required, so you can record your EKG anywhere.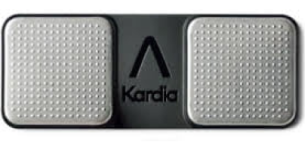 KardiaMobile®
1-lead EKG
Detects AFib, Bradycardia, Tachycardia, and Normal Sinus Rhythm
More arrhythmia detections available with a KardiaCare membership
Audio connection, no WiFi required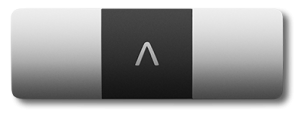 KardiaMobile® 6L
6-lead EKG
Detects AFib, Bradycardia, Tachycardia, and Normal Sinus Rhythm
More arrhythmia detections available with a KardiaCare membership
Bluetooth enabled, no WiFi required
The only 6-lead personal EKG, giving you a more detailed view of your heart rhythm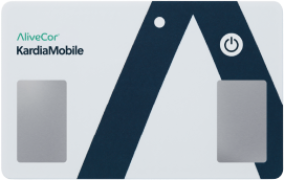 KardiaMobile® Card
1-lead EKG
Detects AFib, Bradycardia, Tachycardia, and Normal Sinus Rhythm
More arrhythmia detections available with a KardiaCare membership
Bluetooth enabled, no WiFi required
As thin and light as a credit card, easily fits in your wallet
Tested for durability